Reach the Radio Industry for Less!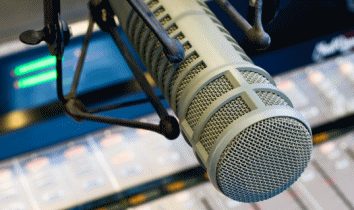 A leading industry trade publication for almost 30 years, RADIO ONLINE delivers radio's top VPs, General Managers, Program Directors, Sales Managers, Promotion & Marketing Directors and Air Personalities. If this is your target market, R|O is the ideal publication to advertise your products and services. Our circulation and traffic metrics reflect a high U.S. traffic rank and visitors, small bounce rates and great engagement. Additionally, RADIO ONLINE is the number one destination on the web for radio ratings results from Nielsen Audio.
Display Advertising packages include unlimited runs and unlimited click-thrus utilizing three display sizes (620x80, 280x130 and 170x75 as seen below) which rotate throughout all of RADIO ONLINE's services. All three sizes are live simultaneously. The leaderboard ads (620x80) appear in a fixed position at the top of the page, while box ads (230x130) are seen in the far right hand columns. Panel ads (170x70) appear in RADIO ONLINE's newsletters.
Special Bonus Discount for the month of October: Purchase one month of display advertising for $118.00 and receive the second month at no cost. Use promo code DAC118 to redeem this offer.
620x80 sample

280x130 sample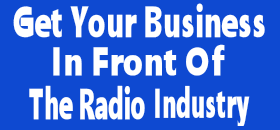 170x75 sample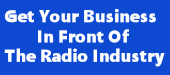 Using R|O's Ad Control Panel, you can upload change or replace your produced display ads at anytime. And with this package, you have no obligations or spending requirements. Start, stop, expand and adjust your ad program as you like.
Convinced? We've made it easy to purchase and maintain your advertising online. Click here to setup your account and start building your web traffic and client base today.
Notice: RADIO ONLINE reserves the right to refuse to run any ad in which we consider to be offensive or not of interest to our readers, visitors, subscribers or members of the commercial broadcast radio industry.
*Monthly billing available to qualified companies.